The relationship between Freddie Mercury and Jim Hutton evolved over several months in and First of all, as a long-standing Queen and Freddie Mercury fan, I apologize for having read this pathetic, whiny bit of drivel. Poor perfect Jim!. Mercury and me by Jim Hutton; 1 edition; First published in ; Subjects: Rock musicians, Biography; Places: England; People: Jim Hutton (), Freddie. TITLE: Mercury and Me. AUTHOR: Jim Hutton, Tim Wapshott. READ BY: Patrick Moy. CLASSIFICATION: NONFICTION. GENRES: Biographies.
| | |
| --- | --- |
| Author: | DAISY LANIGAN |
| Language: | English, Spanish, French |
| Country: | Armenia |
| Genre: | Personal Growth |
| Pages: | 616 |
| Published (Last): | 01.10.2016 |
| ISBN: | 726-6-36717-516-4 |
| Distribution: | Free* [*Register to download] |
| Uploaded by: | DARRON |
---
58973 downloads
110852 Views
24.76MB PDF Size
Report
---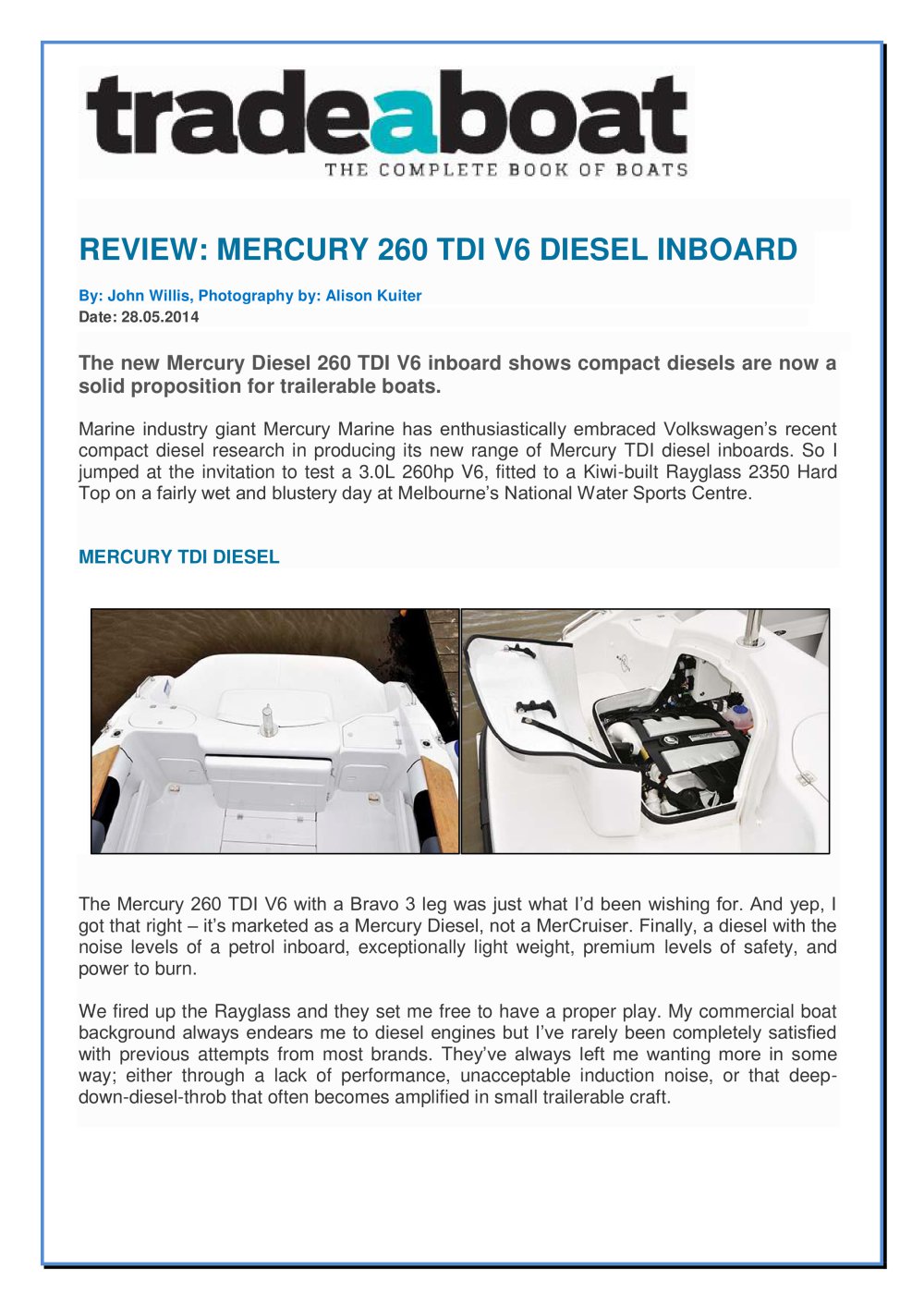 Editorial Reviews. About the Author. Jim Hutton () was a hairdresser when he first met Freddie Mercury and later went on to work as a gardener for. MERCURY AND ME. and crown and the stadium exploded into total euphoria. For hours after that show Freddie was on an unstoppable high. Next morning Joe . Mercury and Me - Jim preddoubwaitravun.tk - Ebook download as PDF File .pdf) or read book online.
For hours after that show Freddie was on an unstoppable high. Next morning Joe had a slight drama. He wore contact lenses but had forgotten to bring their small cases on tour, so instead he placed them to soak in two glasses of water. He was not in his room when the chambermaid called and she emptied the glasses into the sink, flushing his lenses away. I wasn't sure if he was referring to the chambermaid or Joe. He reported Freddie's response to Mary's desire to have a baby by him: he would sooner have another cat. David also reported that Freddie was unattached. Freddie always felt that keeping to this line made things simpler for the two of us, and he was right. However, he did say in the article: 'For the first time I've found a contentment within myself. Freddie felt Mary had long since become a public part of his life in the papers and knew she could deal with it easily enough. But he always tried to shield me from the press. He looked on fame as a double-edged sword. He told me he'd been interviewed by Spanish television and declared cheekily that the main reason he was in Spain was in the hope of meeting their great opera diva, Montserrat Caballe.
He wore contact lenses but had forgotten to bring their small cases on tour, so instead he placed them to soak in two glasses of water. He was not in his room when the chambermaid called and she emptied the glasses into the sink, flushing his lenses away. I wasn't sure if he was referring to the chambermaid or Joe. He reported Freddie's response to Mary's desire to have a baby by him: David also reported that Freddie was unattached. Freddie always felt that keeping to this line made things simpler for the two of us, and he was right.
However, he did say in the article: Freddie felt Mary had long since become a public part of his life in the papers and knew she could deal with it easily enough. But he always tried to shield me from the press. He looked on fame as a double-edged sword. He told me he'd been interviewed by Spanish television and declared cheekily that the main reason he was in Spain was in the hope of meeting their great opera diva, Montserrat Caballe.
Phoebe had converted Freddie to opera. He had a large collection of opera CDs and probably everything Montserrat Caballe had ever recorded. Freddie would spend hours listening to them and asking Phoebe to explain the characters, plots and sub-plots.
After the Barcelona concert we all went out to a fabulous fish restaurant. At one point I asked Roger Taylor how the tour was going. He told me Freddie was a decidedly changed man. He'd stopped trawling the gay venues while the others went. Roger's comment spoke volumes. I took it as a reassuring nod of approval which was very much appreciated.
Coming from one of Freddie's closest friends, and one of the bands, I saw it as a vote of confidence in our affair. To me it said: From the restaurant we went on to a stylish nightclub co-owned by a stunning-looking woman in a rather revealing dress. She decided she wanted to join our party and made a bee-line for Freddie, forcing herself between Freddie and me.
Her right buttock was precariously perched on half of his chair and her left on half of mine. She then crossed her legs and, every so often, her hand slipped to her side as she yanked her hemline a little higher up her tanned legs. He leaned across her, put his hand on my knee and said: This is the wife! With that the poor woman almost died!
She babbled hurried excuses and ran off into the crowd to hide. The next date of the tour was a Sunday night in Madrid. Before we left Barcelona I arranged for some flowers to be delivered to Freddie's hotel room in Madrid ahead of our arrival. The message on them was to read: When we got to Madrid there was no sign of the flowers anywhere.
They turned up several hours later and looked to be in a sorry state: Worse still, the message said something about a 'Whiff. Freddie spent most of the day trying to fathom out what 'Whiff meant, so in the end I put him out of his misery and told him of my intentions which had gone wrong.
He burst out laughing. It was the last concert Queen ever played. That was a corker of. There were said to be , at Knebworth that day, and some sources reckoned it was as many as , The traffic jams brought the whole of the surrounding countryside to a halt. Still some miles from Knebworth, I looked out of the helicopter window on to the endless ribbons of tiny cars, sitting bumper to bumper.
When the helicopter landed, cars were standing by to ferry the band directly to their dressing rooms. I followed in another car and met Freddie in his room. He was always nervous before a show.
In the minutes before it was time to go on he seemed to have too much nervous energy in him and would become terribly on edge. This restlessness lasted right up until the very second he hit the ramp to the stage;.
He was theirs. At the other concerts I'd often go into the audience and head for the sound tower to clamber up for a perfect view. At Knebworth I couldn't even get to the tower through the dense crowd. I milled around on the edge for most of the night. Towards the end of the concert, a familiar face approached me. It belonged to a guy I'd met in Budapest who told me he'd been granted special permission to fly from Hungary to attend the Queen night at Knebworth.
I was so touched that I took him backstage to meet Freddie, and the Hungarian was overjoyed. As always, the concert was followed by a legendary Queen party, though Freddie and the band couldn't stay all night because the helicopter was standing by to fly us back to London. During that flight we heard a rumour that a fan had died, the victim of a stabbing. Because of the sheer numbers of fans it had not been possible to get him to an ambulance. When Freddie heard about this he was very upset.
The next morning Joe confirmed Freddie's worst fears; it was now official. A fan had died after a knife attack. Freddie seemed very subdued but appeared to cheer up once friends arrived for Sunday lunch. When I went out for the Sunday papers I was expecting the worst from the tabloids, dreading what they would have to say about Queen's farewell concert.
To my amazement I couldn't find a single bad word about them, despite the fan's tragic death. The good coverage in the press cheered Freddie up a little, but the death continued to prey on his mind.
He only ever wanted his music to bring happiness. While the rest of us took the remainder of the day very slowly, Freddie had his mind on the future. Even though he'd just notched up his biggest-ever triumph in Britain, he immediately had his mind on his next project.
He wanted to get back into the studio. First, though, over the next few weeks Freddie planned to relax and do some serious socialising. He wanted to throw a fortieth birthday party for himself at Garden Lodge. Then he and I, accompanied by Joe, would go off to Japan for what Freddie promised me would be 'the holiday of a lifetime'. Freddie spent a great deal of time planning his birthday. He decided on a Mad Hat party and sent out over two hundred invitations for the afternoon of Sunday, 7 September.
Some guests were so keen that two of Freddie's friends from the Royal Ballet turned up a week early, complete with outrageous headgear.
Mercury and Me by Jim Hutton | LibraryThing
I wanted to give Freddie something very special for a very special birthday: It was to be a secret, so to discover his ring size I tried on an old battered one which Winnie had given him but was now relegated to the bottom of a bedroom drawer. It fitted my little finger perfectly, and on that basis I went off and bought Freddie a plain, flat gold band.
I mentioned I was downloading it to Mary, who thought it a lovely idea. During the week leading up to the party the weather was consistently overcast. Freddie wanted his guests to have the full run of the house and garden, so we prayed hard for good weather and even considered sun-dancing. The days immediately before the party were largely spent stocking up with provisions and decking Garden Lodge from top to toe with flowers.
Freddie was so meticulous that he personally oversaw every detail. Joe, Phoebe and I simply did our master's bidding. The garden was something of a mess, because Freddie was having a pool so that he could keep Japanese koi fish. There was still a huge hole in the middle of the garden and Freddie was concerned about guests falling in and seriously hurting themselves.
On Thursday, the night before Freddie's birthday, several people were at the house. Peter Straker was there, which meant he and Freddie would be up all night. Just before I went to bed, I called Freddie into the dining room. He opened it up and tried on the ring at once. It fitted a treat. Then he kissed me and we cuddled for a minute or two. He was never a jewellery queen, wearing little chains and twee bracelets.
But he always wore the ring around the house. However, if he went out in public he'd usually slip it off. Gay or straight, a ring on your wedding finger tells the world that you're attached. He wanted to give nothing away. On the Saturday I was out shopping and came up with the answer to the problem of the garden hole. I bought hundreds of barbecue candles and night lights to mark out the dangerous area. When we woke up on Sunday morning the clear blue skies promised sunshine all day.
In the morning, as I placed my candles around the edge of the pit in the garden, Freddie was looking out from the window, confounded and bemused. When I came in he asked me what I'd been doing.
I wanted the candles to be a surprise, so I said, 'You'll see this evening. The party got going by early afternoon amid colourful scenes to rival any Easter bonnet parade. Every guest turned out in a hat, ranging from the conservative to the crazy. Diana Moseley had laid on several hats for Freddie, made by different designers, but in the end he settled mostly for just one, a 'bongo' hat sending up the fad of wobbly things bouncing around on the end of two wires.
I wore a big floppy hat, made from foam and covered with flower ribbons pinched from the birthday bouquets which had been arriving all week for Freddie. And Phoebe sported one which was a tribute to Miss Piggy. Mary wore a matador's hat speared with a sword. All the band were there with their respective partners. Wayne Sleep was also there, but it was a doomed friendship; Freddie complained that once he had had a drink too many he became 'a right pain' and left him off the guest list for future parties.
I, too, had a few friends there, including John Rowell who came in a hat boasting a tiny laid-up table complete with miniature cups and saucers. The party lasted well into the early hours but, as I had to go to work the next day, I slipped up to the bedroom and got into bed.
Just as I was dozing off, I heard the door open. It was Freddie showing friends around the house. Don't wake him. I drifted off, never believing that I would be able to sleep through the din. When I woke up, in bed alone, I could hear voices coming from downstairs. Freddie and Straker had talked through the night and were still in a strange mood. I got up and dressed for work in my suit with a white shirt and a tie. I popped in to say hello and goodbye to them, then went into the hall to put. Freddie screamed.
I still don't think Freddie had recognised me in a suit. Even though he'd bought me two suits for my birthday, he never paid much attention to what I was wearing.
When I got home from work that night he said as much. He told me that that was the first time he'd noticed me in a suit. I took it as his way of telling me he thought I looked smart. A few days after Freddie's Mad Hat party. Queen bounced back into the charts with 'Who Wants to Live Forever'.
This kept Freddie feeling on top of the world as we took off for our Japanese holiday at the end of September Freddie had been to Japan before and liked to regale me with stories of his previous visits. Azaleas were his favourite. He also said he was looking forward to downloading things in Japan for Garden Lodge. He had finally set his heart on transforming the house, which still had bare walls and empty rooms, into a proper home for us all. Freddie bought her an exquisite Lalique lead crystal vase as a present.
It was made in France but prohibitively expensive to download in Japan. The vase was far too delicate to be entrusted to baggage handlers, so we took it with us as hand luggage. But when we went through security, to Freddie's annoyance the vase failed to show up on the X-ray machine and the security people demanded we open it. We flew out first-class on a direct twelve-hour Japan. Airlines flight to Tokyo. When we touched down at about four in the afternoon local time Misa Watanabe, a slight, stylish woman in her forties, was waiting to greet us.
She'd also arranged for a small contingent of hysterical Freddie fans to be there, too. Freddie introduced me with: Although I couldn't hear what they were saying, I could tell it was about me - and 1 didn't need a university degree to realize his words were complimentary. Also waiting at the airport for Freddie was another trusted friend of his, Itami, a former bodyguard who owned a private security company and always looked after Freddie in Japan.
The drive into Tokyo took a good hour, weaving slowly through bumper-to-bumper rush-hour traffic. And when the car stopped it wasn't at the hotel but outside a massive department store called Seibu.
The shop had stayed open specially for Freddie, the ultimate shopper. He was in his element as he was greeted by an endless line of meticulously attentive managers and sales assistants. Freddie shopped for the next four hours. There were at least seven floors, and we combed each one for beautiful things to download.
Freddie's battle cry was 'Shop till you drop. Everything was ridiculously expensive. Freddie was already getting ten per cent discount, but Misa ran around behind Freddie demanding that the assistants put everything on her account. So Freddie was really on twenty-five per cent discount. Freddie could have gone on shopping all night.
Fie loved everything Japanese so much he seemed to want to own everything in sight. Eventually he was dragged away. The speedy, noisy activity at pedestrian crossings was another remarkable sight: I drank in everything and Freddie smiled. At last we drove to our hotel. We were staying at the Ocura. It was so large it even boasted a smaller self-contained suite for private staff to stay in. The main doors led into a long hallway, and through a door on the right was a magnificent L-shaped sitting room walled in glass looking out over mesmerising views of the city.
The master bedroom had a massive en suite bathroom with a sunken bath big enough for ten. Joe's rooms, the suite within, included his own kitchen and sitting room. Freddie gave Misa the now only partly wrapped Lalique vase, apologising profusely for its sorry-looking state. It made no difference; Misa was delighted. Then trays of Japanese food started arriving and everyone tucked in.
When Misa and her team finally left, Freddie and I turned in. He soon drifted off to sleep, but not me. I had my first taste of jet-lag and it drove me to distraction.
I didn't go back to bed that night; I just waited for Freddie to wake up. We had breakfast in the middle of the morning, and by noon we were ready to 'shop! Itami was waiting outside the suite as we emerged, and accompanied us to the lobby. FIere four or five quiet fans were waiting patiently for Freddie, each bearing a small, exquisitely wrapped gift. As Freddie thanked them, signed autographs and posed for photographs, I was told that this particular group of Queen fans were so dedicated they followed the band everywhere they went around the world.
One of the first ports of call on the shopping trip was a very modern fashion designer called Jun, whose trendy clothes Freddie adored.
From there we moved to a shop called Beverly Hills, where Freddie fell in love with a suit. It was a cross between tan and grey in colour and had a shiny finish, an effect Freddie loved. The trouble was, the suit was too big for him. Then Freddie looked around and found another suit he liked which did fit.
So he turned to me and said, 'Why don't you try the other suit on? But I said I didn't want it and gave it back to the assistant. We ran around downloading shirts at Beverly Hills, then went to other boutiques nearby. He picked out and bought several ties for me, even though I'd already bought some. Until that day I don't think Freddie had ever owned a tie in his life. But he quickly made up for lost time in that shop, because he must have bought over a hundred.
The silliest thing about the tie-shopping experience was that Freddie couldn't actually knot a tie. He was a magpie and loved downloading things to hoard, knowing perfectly well that he'd be lucky to get around to wearing everything even once.
Whenever he wanted to wear one he usually came looking for me. Joe and I emptied our wallets and pooled what we had to make up the shortfall. If we hadn't come up with enough to bail Freddie out, he would simply have reserved all the ties and sent one of us over to pay for them later. We went to the Ginza, an area of Tokyo similar to London's Soho and packed with electronic gadgetry shops. Freddie was not very good with electronic gadgets but marvelled at hi-tech wizardry.
He spent another fortune on several personal organisers, and when we got outside he gave me one of them. Back at the hotel we could barely get into the hallway. All the things Freddie had bought at Seibu had been delivered. It became clear that, large as the Emperor Suite was, it would be impractical to have all Freddie's shopping sent to the hotel.
So from then on everything was sent directly to the warehouse for shipping home. It became Joe's job painstakingly to list all Freddie's downloads. That evening Freddie, Joe and I went out to dinner with Misa and a friend to an elegant rooftop restaurant. Freddie wanted to wear a new shirt, but it was badly creased. I'm not sure why we didn't think to send down for an iron, but instead Joe tried to think of alternative ways to remove the creases.
I came up with the answer: I turned it upside down and, with a bit of fumbling, Joe and I managed to iron the shirt. We each donned suits for the occasion, Freddie wearing the one he'd bought at Beverly Flills. It was the first time I'd ever seen him in a suit and tie, and I have to say he looked great. Preferring to stick to Western food, Freddie, Joe and I tore into succulent steaks which in Japan cost an arm and a leg. After dinner we set out to visit a few gay clubs, including one which was a transvestite bar.
As soon as we approached, the doorman recognised Misa and greeted her excitedly as 'Mama Misa'. We sat down at a table and enjoyed the non-stop drag cabaret. At one point a girl approached Freddie and was told to move along, so she came and sat next to me instead, chatting away in clipped pidgin English.
A second hostess arrived, there to encourage the customers to enjoy themselves and drink a lot. In our first week in Tokyo Misa threw a birthday party for herself at her home. The three of us arrived, this time in dinner suits. Although Freddie drew the line at wearing a black tie, he looked sensational in a light blue silk waistcoat.
On the way over we'd wondered whether, according to Japanese custom, we'd have to remove our shoes on entering her home.
Buy for others
But while Misa was terribly Japanese, much of her house had a very Western feel to it. Our footwear remained firmly on our feet. When it was time for the birthday cake, two arrived, the first decorated in plain white icing, for Misa, the other with a red, white and blue Union Jack on it, for Freddie.
Freddie explained how he wanted the picture to look, even suggesting with his hand flourishes of the brushstrokes. On another night Misa arranged a surprise outing. We only knew were going to see a show, not a special event, so the three of us dressed in lounge suits and left by car. The journey was madness. We trickled along at a snail's pace because of the traffic, and what would have taken little more than ten minutes by foot took forever by car.
We turned up a good half-hour late. What Misa hadn't told Freddie - and as it caught him totally off guard he was not pleased - was that he was guest of honour at the glittering opening night of Andrew Lloyd Webber's musical Cats. Everything had been held up just for him. Misa rushed the three of us into the hospitality room, where Freddie was introduced to the other VIPs.
Then his arrival was announced in the vast auditorium, a massive marquee. As he and Misa were escorted to their front row seats, the entire house got to its feet to give him a standing ovation. Cats was staged entirely in Japanese and had been reworked from the original London production. Although I did not know a word of Japanese, the performance was thoroughly absorbing.
As a special favour, Misa asked Freddie to call on one of the principal actors backstage after the show. He agreed on condition that he wouldn't have to meet all the rest of the company. He was on holiday, and that seemed like too much hard work.
But after we met the star in her dressing room Freddie, to his horror, was taken to meet the entire cast. Worse still, they were in party mood. There was no means of escape without being rude, so we ended up staying several hours. Later that evening, back at the hotel, Freddie showed his anger at Misa for not warning him he would have to be the guest of honour, that it was a black-tie evening and that he would have to meet the cast. But then Misa arranged an outing for Freddie that was so special it more than made up for the chaos of the Cats evening.
He was taken to see the wonderful gardens and grounds of the Golden Palace, built by an early Emperor of Japan in the ancient city of Kyoto. We were due to make the journey by Japan's celebrated Bullet Train and were told to meet Misa at the station mid-morning.
We were met by several of Misa's entourage, but no Misa. The train left the platform and quickly accelerated - it got its name for a top speed of about mph. Freddie was convinced that Misa had missed the train. Then a few minutes later she found us in our carriage. Old Kyoto was astoundingly beautiful and filled with tiny antique shops which made it paradise for Freddie.
Before we'd even got to the Golden Palace, Freddie insisted on doing some shopping. He bought an ornate hibachi, a sort of ancient portable terracotta barbecue, although it was. And he bought four very tall antique candlesticks, lacquered in black and gold. They were four feet high and reminded me of the sort of things placed around coffins when lying in rest.
Very morbid. Although the Golden Palace was undergoing renovation work and closed to all visitors, Misa had arranged for Freddie to visit the many acres of perfectly manicured gardens. We walked around the grounds for several hours, inspecting every flower and shrub.
Sadly Freddie's favourite, the azaleas, were not in bloom. But he was fascinated by the topiary, marvelling at the intricate shaping of the trees. Another favourite of his was a koi pool, where he was mesmerised by the prize golden carp. Freddie delighted in running around as a tourist, snapping photographs of everything in sight.
In fact he had no idea what he was doing and was hilarious to watch. When we got his first few rolls of film developed, the pictures were wildly out of focus. But he gradually seemed to learn from his mistakes and, after being told many times exactly what he was doing wrong, he got the hang of it.
Then we couldn't stop him taking photographs by the dozen. We left the grounds of the Golden Palace for our hotel just outside Kyoto. It was a daunting concrete monster on the Western model, vast and impersonal. But Freddie noticed that at the back of the hotel the tiered, landscaped garden was dotted with chalets, each boasting a futon and a bathroom but little else.
They were traditional Japanese rooms. First, though, Freddie decided to have afternoon tea. Just as I found somewhere to sit, he stopped me and motioned that we should move on. I could hear the sound of lapping water, and when we turned the corner we found a stream running through the.
Even more surprising, behind thick plate-glass windows was a waterfall cascading into a pool. So against this backdrop we sat and had our tea. Freddie was buzzing with admiration for the hotel's wacky creativity and delighted in pointing it all out to me.
After tea we were shown through the garden to our traditional Japanese chalet. It was the furthest from the hotel, tucked right into the corner of the grounds.
Inside there was one room with a futon and a small bathroom. In the latter there was nothing more sophisticated than a wooden tub, which we decided to try out at once. We undressed and I ran the bath, and when it was full I was just about to get in when Freddie squealed. We're in Japan, we're going to have a Japanese bath. Only when you're clean do you get into the tub, simply to soak. Freddie also washed and rinsed and we got in to soak together.
Freddie could always stay in the bath much longer than me; he was a real water baby. The next thing Misa had lined up for us in Kyoto was a visit to a school for geisha girls.
There we learned that they are part of a deep-seated tradition in Japan; to be a geisha is a proper profession, demanding about seven years of training. Freddie was engrossed, wanting to know everything. The girls' make-up fascinated him. He asked how the effects were created and how long the whole process took. And Freddie adored the colourful kimonos they were wearing, made of fine silks and designed with large square sleeves.
We were introduced to the teacher, or madam, a little old lady who had one tooth in her wizened head and played a one-stringed banjo, singing along as the girls danced around for our entertainment and delight.
We sat cross-legged at their feet and took part in a traditional tea ceremony. Afterwards we headed off to a fashionable nightclub where Freddie was, of course, the centre of attention. The one person Freddie took a shine to was a witty drag queen in 'civvies' introduced to us by Misa.
Freddie nicknamed him HeShe, and when the bar later closed HeShe invited us back to his home for drinks. At HeShe's everyone gossiped and giggled and had a great time, but 1 was so shattered by jet-lag that I stretched out on the floor and dozed off, Japanese-style, with my head on a surprisingly comfortable log.
Hours later Freddie woke me up and we set off back to our hotel and the spartan chalet. It struck me as bizarre that Freddie, with everything he had, was still excited at the prospect of sleeping on the floor simply to try the Japanese way of life. There was a certain simplicity to it all and the night's sleep we eventually got had an earthy feel to it. Next morning, on the way over to the hotel, we called in on Joe.
His chalet was just as basic as ours but fractionally bigger, which did not please Freddie. Although Freddie wanted to try the Japanese way of life, his enthusiasm for the country didn't quite extend to wanting to learn the language. He was never interested in speaking other languages; his attitude when abroad was 'I speak English, that's all I recognise.
He'd say them whenever he was excited during our stay but had no idea what the words actually meant; he'd just picked them up because he liked the sound of them.
Our next stop during the visit was Osaka, where we headed for a department store which Freddie hadn't stopped talking about since we left Garden Lodge. It was built almost entirely below ground level, and even the subway passed through. They sold anything and everything but, remarkably, although we must have walked every square inch of the place, Freddie didn't download a single thing. There was one part of the shop Freddie wanted me to see and he led me there: He was besotted with them and I could see why.
They were magnificent fish. When we got back to Tokyo that evening, again by Bullet Train, we watched the television news. Freddie fell silent. That afternoon it had been discovered that the tracks on which the Bullet Train ran were dangerous. Freddie always liked to avoid any kind of danger. If he had known about the train he'd have cancelled the visit or insisted on another form of transport.
One of Freddie's passions was fine antique porcelain, and he'd got to hear of a man in Chiba who had a museum filled with priceless pieces. So he asked Misa if she could arrange a private visit. The museum was a good two-hour drive out of Tokyo.
As we left the hotel, there was, as always, a handful of patient fans waiting in the lobby, armed with small gifts for Freddie. We chatted to them before setting off. Freddie hated long car journeys and soon became bored.
Then he spotted a McDonald's sign. Td love a hamburger,' he said, so we were diverted into the drive-through for quarter-pounders with chips. By the time we reached the museum, the fans who had seen Freddie off at the hotel were there before us.
We started at the museum with a ritual tea ceremony, after which we were shown around the collection of porcelain by the owner. The museum was crammed with pottery of every colour, from tiny, delicate bowls to giant vases twice the height of a man. Even Freddie admitted that these would be too big for him to ship home.
As well as porcelain, the museum contained rare works of Japanese art and prints. And there was glorious lacquered antique furniture, including an antique kimono stand, which looked like a small, delicate bedframe stood on end. When Freddie was shown some beautiful Imari plates he tried to download them at once, only to be reminded that nothing in the collection was for sale.
Everything Freddie saw there. He was determined to keep trying, ust in case they changed their minds! At the end of the visit the owner signed a catalogue for Freddie; luckily it was in English, so he could read it on the long journey back to Tokyo. When we arrived, a Japanese wedding reception was underway, and the bride and groom were posing for their photographer. Freddie looked on spellbound by the bride's fantastic costume.
She was wearing a colourful silk kimono decorated with the most elaborate embroidery. Misa had mentioned to Freddie that some Japanese bathed in sake, the potent rice wine. Fie quizzed her over what was done, then, at the first opportunity, despatched Joe to download a large bottle of cheap sake. Freddie ran a bath, poured in all the sake and the two of us lumped in. The alcohol in the sake may have had astringent qualities which were doing us good, but Freddie and 1 came to the conclusion that a sake bath wasn't something to do a second time.
But he did like to quip to friends from then on: Freddie badly caught the shopping bug again and bought ashtrays by the score. At times what I witnessed in Freddie was panic downloading. It was as if he was petrified that the shop would run out of stock before he had made enough downloads to feed his craving. Freddie could shop for England.
Then he discovered a shop in Nagoya with thousands of terracotta hibachh, in all colours, old and new, piled from floor to ceiling. Freddie was still looking for one patterned with a specific shade of old Japanese blue.
The search for it had become a running gag. In every shop we entered we'd inspect the hibachis meticulously. So, as always in this shop, we scoured the shelves in earnest, systematically working our way around the store, Freddie's beady eyes checking. At one point I was down on my hands and knees combing under the shelving for more. But what she didn't understand was that Freddie was a perfectionist. In the end we found what we were looking for. Rummaging around on my knees I found exactly the right blue overlaid with a rich yellow colour.
His face lit up the second I showed it to him. I gasped. Back I went on my hands and knees looking for another, but it turned out that there was only one, and Freddie bought it. The next shop we went to made beautiful ceramic bowls on the premises, with rich glazes in red and gold. Freddie commissioned two bowls to be made, with his name written inside in Japanese. Freddie fell for many of the lacquered pieces and promptly tried to download the place.
They talked excitedly between themselves in Japanese and even Misa seemed a little perturbed by it all. If Freddie managed to download these things, getting them out of the country wouldn't be easy since works by a Living Treasure were so highly regarded.
Freddie finally agreed that he would get his downloads only when they'd been on public show. But they would be shown with a sign saying, 'With the kind permission of Mr Freddie Mercury, from his private collection'. Within an hour Freddie had spent over half a million pounds. He bought a large reddish brown screen, with falling leaves on one side and koi the other, and three or four other pieces including a cat just three inches high, finely lacquered and polished.
Next day we went out shopping with Itami and our lady interpreter. We called into the Cartier shop and Freddie bought a lighter and two pens. As soon as we got outside, he took out one of the pens. When we got back to the hotel and the two of us were alone, Freddie gave me the Cartier lighter and the second pen. Another memorable outing was to see some Kabuki -traditional mime and dance theatre. Freddie loved this very Japanese form of theatre with spectacular costumes and highly stylised acting and stage effects.
Towards the end of our stay in Japan Misa went to a speciality chicken restaurant. I couldn't make it. The night before, we'd eaten in a small restaurant, and when I got up that morning I wasn't feeling well. It was mild food poisoning and the best thing to do was to stay in bed all day, with Freddie fussing around me like a Jewish mother. Freddie had never seen me unwell before and was reluctant to go out for supper with Misa and Joe because he didn't want to leave me alone.
They did go, though, but Freddie spent most of the time wanting to get back to see how 1 was. Next morning I still felt ill. Freddie insisted that the days I was laid up wouldn't be allowed to curtail my holiday and he arranged for us to go into extra time, booking later flights back home. Misa arranged for a doctor to examine me and write an employer's sick note, in Japanese.
Freddie stayed in the suite with me for the next few days, running around like a mother hen. He would sit next to me on the bed and throw his arms around me as I lay there feeling hopeless. When I was back on my feet again we used most of the. Freddie had already bought a sensational red kimono and we'd hunted in vain for a really good antique stand for it, like the one at the museum.
Eventually word got back to us that someone had at last found a lacquered stand and we sped off to look at it. As a thank you present for caring for him so well, Freddie knew he wanted to give Itami a Samurai sword. He asked Itami to take us to an armoury shop where Freddie bought two swords. Once outside the shop, Freddie surprised Itami by handing over one of them to him. The other was for Terry back home. Freddie also bought a chest of drawers to ship home for Phoebe.
And he had a fabulously expensive leather dress made to measure to give to Mary. It had been a very romantic trip. Freddie didn't need to ask if I had enjoyed it all, the happy expressions I'd worn on my face for three weeks had said it all. Although we had reached the end of our holiday in Japan, the best part was yet to come: Miraculously nothing went missing, although a few pieces were broken - most notably the bowls he'd commissioned with his name painted inside them. We flew back from Tokyo via Alaska, where we had to wait for six hours.
Freddie dreaded it. He guessed that the first-class lounge would be closed and that the public waiting rooms would be filled with the weary, impatient or drunk. And he was right. Then, to add a little more to his misery, our connecting flight home was diverted via Munich, where everyone was made to wait for another four hours.
By the time we got to Heathrow we were on our knees with exhaustion. We were in no condition for an unpleasant surprise, but when we had cleared customs we were ambushed by a Fleet Street reporter and photographer gleefully throwing into Freddie's face an Aids-scare story. The results had showed conclusively, according to a bogus spokesman for Freddie, that he did not have the 'killer disease'. The tasteless story was a flyer -rubbish from start to finish.
It even closed by claiming that Freddie and Mary were living together in Garden Lodge. Freddie flipped. Why had no one from the Queen office in London raised the alarm and alerted him to the story? He said he had no idea what anyone had been saying and was clearly annoyed at what he called 'such rubbish'.
On the way back to Garden Lodge, Freddie was still angry. But then his face changed. There were more important matters to take care of - he was about to be reunited with our two cats, Oscar and Tiffany. Freddie gave me a unique souvenir of Japan to go with such magical memories - a gold disc.
It was the disc he received for clocking up , sales in Japan of the Queen album A Kind of Magic. He was right. Fumes Freddie,' screamed the headline in the Sun on Monday, 14 October , which was heralded as an 'exclusive'. Freddie was furious. He said he hadn't been tested, as the papers had suggested, but the story did make him very edgy for a few days. He was clearly on his guard and for the next few days he seemed preoccupied by the story. Usually Freddie ignored any press speculation, but this time the press seemed to have struck a nerve.
The day the Sun ran the story I went back to work at the Savoy, to my humdrum routine at the barber's shop. The day didn't go well. I was to learn, to my horror, that the concession had been sold. I met the new owner, but wasn't very impressed with him and was even less so when he appointed his brash little brother as manager. Life at the Savoy began to get rocky. The new management tried to change the business from an old-fashioned gentlemen's barber shop into a trendy cut and blow-dry place.
My life at work was fast becoming unbearable, but at least I had Freddie and Garden Lodge to come home to. For Christmas that year. Queen had agreed to release an album of live versions of many of their hits, called Live Magic. They had also agreed to take the best part of a year off to give them each a chance to recharge their batteries as well as pursue solo projects. Their decision prompted stories in the press that they were on the brink of splitting.
Sometimes when Queen worked together I could tell from Freddie's mood that there had been arguments, but these occasions were rare and only to be expected.
In the heat of the moment each of them may at some point have said they were leaving, but it was never meant to be taken seriously. They were four highly creative artists; being temperamental from time to time went with the territory, and each would hold out for his own views.
When they did get badly wound up they would soon work out ways to defuse the situation and, when needed, Freddie could be the most diplomatic peace-maker.
With so much time suddenly on his hands I thought Freddie would want to go out clubbing, but quite the opposite happened. Like me, he became a stay-at-home.
We began to lead a very quiet life together at Garden Lodge. Most Saturday evenings Phoebe and Joe went out and left the two of us cuddled up on the sofa watching television.
Some nights we'd even be in bed by ten o'clock, though that never meant Freddie got up any earlier the following morning. Freddie liked to have a cup of tea in bed around eight in the morning, then doze for an hour or two before getting up.
At home Freddie loved being surrounded by photographs of everyone close to him, most in silver frames. The grand piano in the lounge was covered in forty or so - pictures of me, Joe, Phoebe, Mary, Barbara, Peter Straker and, of course, the cats. Freddie and I also had photographs either side of our bed.
One night in bed I was flicking through an old album of photographs of my family. Freddie sat next to me and pored. In particular he liked one black-and-white picture of me as a young boy with my family.
The next night he produced a new silver frame he had bought. He stood the picture on a small circular table in the bedroom. It would always be the first thing he saw when he got up. Paul Prenter was one of the Family as far as Freddie was concerned. He was a long-standing friend who had worked for Queen as a manager for about eight years but been made redundant. To help Prenter out, Freddie had asked him to work for him on some of his solo projects.
Towards the end of Prenter seemed fairly down on his luck, so Freddie decided to give him a great time. And as he was broke, Freddie gave him money so he could go out as much as he wanted over the holiday. The Saturday before Christmas was grey and overcast, but Freddie was in a sunny mood.
He told Terry to get the car ready; we were going shopping at Harrods. Freddie decided it was to be a shopping expedition for expensive perfumes and after-shave lotions, but nothing else. The perfume department at Harrods was soon in consternation, with Freddie adding bottles of every shape and size to his order.
He had assembled enough to drown half of Knightsbridge. But then there was an embarrassing moment. Freddie handed over his American Express card with a flourish and the smiling assistant scurried away to get the huge sum sanctioned, only to reappear looking decidedly uncomfortable. Do you have any other identification? Freddie never understood the meaning of the word 'no'. He was great like that. Joe, Terry and I pooled our cash to pay for the stuff in the meantime.
Among the reservoir of scents Freddie bought that day was a lake of Lagerfeld eau de cologne for me; it was the only stuff I wore. The huge bottle made the one on my bathroom shelf look like a free sample. Freddie also gave me a presentation pack of the complete Lagerfeld range, which I still haven't managed to use up even though I've worn it every day since. Christmas was an altogether more lavish affair than our first at Garden Lodge.
Mercury and Me
As the dining room was too small we laid two tables running the length of the lounge. After lunch we duly began sharing out the mountain of gifts beneath the tree. I gave Freddie a silver tissue box cover 1 had found in a little antique shop just around the corner from the Savoy. Then on New Year's Eve we had a party at Garden Lodge which both our guests and most of the neighbours would always remember.
I'd bought fireworks for Guy Fawke's night but had not used them, so we decided we'd let them off to see in the New Year, Phoebe and I spent most of the day setting the fireworks up in the garden; 1 placed hundreds of sparklers in the stone urns either side of the front door. As midnight approached, Phoebe and I got to work.
I used a blowtorch to light the sparklers. Our firework display lit up the sky and our neighbours cheered and applauded with us at each burst of colour overhead. For my thirty-eighth birthday a few days later Freddie wanted to give me a piece of jewellery, a chunky gold bracelet. I knew it wasn't my sort of thing, but he disagreed.
So we went off to see some in Carrier's, in Bond Street. Fortunately they had none in stock. Instead our eyes fell upon two incredible rings which had been commissioned but not bought: I tried it on but it was way too big.
We aborted the shopping spree. Freddie asked me whether I wanted a party at Garden Lodge, but, after the case of the missing vase the year before, I firmly declined.
It was going to be my treat. Just after I'd called for the bill, however, I felt someone gently tapping my knee underneath the table. I looked down and it was Freddie's hand full of cash. I whispered to him: When we got back to Garden Lodge there was another surprise. While Freddie and 1 squashed up together in a big armchair, opened a bottle of champagne and, for the umpteenth time, toasted my birthday, Joe and Phoebe slipped out of the room. They turned down the lights and reappeared with an incredible birthday cake in the shape of a koi fish with a solitary candle nickering on top.
A few days later I was working in the garden and Freddie came over to me. When I got home Freddie wanted to know what I'd bought as my birthday present. On Valentine's Day we both sent each other red roses delivered to Garden Lodge. In bed that night Freddie was in a romantic mood; he could always be much more romantic than me. At the end of February Freddie was releasing his solo single. The night before the video shoot, Freddie asked me to cut his hair. After that I would cut it every couple of months right up until he died.
Freddie was a very private person. This salacious and bitter book would have broken his heart. Apparently, he knew his friends well, though. Out of the four living in Garden Lodge, only Mary has kept his secrets private and honored Freddie's wishes.
No tell-tale book from her. Freddie was a wise man. He knew who to entrust his fortune and legacy to. Good for him. May he rest in peace. View all 19 comments. Mar 18, Michelle rated it it was amazing Shelves: Towards the end of the book Hutton reflected on how he would have handled his relationship with FM differently and stressed he would have loved him even if he had been a street sweeper.
Hutton wrote lovingly of FM, his devotion of many friends that remained loyal and by his side. Neither one could claim a conventional single spouse status. Understandably, they might always remain at odds and resent each other. Mercury was loved immensely and fiercely by Austin and Hutton.
For a woman that loves a homosexual man, there remains an undercurrent of despair and heartbreak that can not be fixed. Famous names were dropped throughout the book. Hutton loved to care for the gardens at the mansion and was often mistaken for the gardener, he comes across throughout the book as a simple, sensitive, and unassuming individual.
View all 11 comments. Jun 17, Daniela rated it did not like it. Freddie Mercury is everything. He IS an icon and someone I look up to and will forever do so.
This magnificent, almost alien-like human being has a story of reaching for a goal and making it big through hard work and then, when faced with adversity -even death-, taking it in stride and making the best out of it with your head held high and always PROUD of who you are. It's not just the music or the performance, it's the way he lived, breathed and died.
The lyrics to "the show must go on" continu Freddie Mercury is everything. The lyrics to "the show must go on" continue to be the most accurate biography of this man, in my opinion.
This I just read It comes accross as "Saint Jim saves Freddie Mercury for being a useless idiot" and I fucking hated it from scratch. I do not doubt for a second that they truly loved each other but it is clear that on Jim's end it faded away with time, because you just wouldn't do this to someone you love so dearly.
You don't spill the grissly details of a long and painful illness, you don't recount how many times you got laid and you certainly are not entitled to tell the world whether your dead husband was a top or a bottom, that's none of our business!! And that's just the beginning of the book and it pops up without a warning. Tiny disclaimer: It's not about the sex, I'm not squearmish about it at all, and I certainly don't give two flying fucks what your sexual orientation may be: Just as I don't go around telling everyone whether I like taking it from behind or not, I don't expect to read the same about someone else.
If I did, I'd read erotica, not this. It angered me to read this and I regret doing so, but I just cannot put a book down once I start it and this was to be no exception.
But it was truly disgusting. And for someone claiming to be so adamant about his independence, he sure didn't mind making a few pounds off of the private life of the most iconic rock'n'roll singer of all time. And I'm not even talking about the writing itself, because then the rating wouldn't be a star, it would be a black hole. If anyone is reading this, don't fucking bother with this sorry excuse for a book. It's not cute, it's not romantic, it's not nice.
Just stick to the official documentaries focusing on the life of this genius as a music legend and leave the rest to your imagination because it's just not worth it. No matter how much you love the man and want to know more about him, just steer clear from this shit.
May 12, Suzanne rated it it was amazing Shelves: I'm really glad I decided to read this book. I spent a really long time being dissuaded by all of the negative reviews, and honestly I should have ignored them from the get go and gotten this book a lot sooner. To me, it didn't read so much as an invasion of privacy but as Jim's way of sharing a little bit of Freddie with everyone.
It reads like a fireside tale of Jim's memories, of the ups and downs of his relationship with Freddie. It's a lovely read and quite well written my expectations wer I'm really glad I decided to read this book. It's a lovely read and quite well written my expectations were kind of low, again thanks to some negative reviews, but Jim's voice exceeded them. It's certainly not a fairy tale - more like a Shakespearean tragedy.
With each joyful anecdote looms the ever present reminder of how the story ends. And, for me, it was a tearjerker. An emotional roller coaster. Jim has a very blunt, matter of fact way of telling his story - a lot of his anecdotes seem to be heading somewhere only to lead to a jarring dead end. But that's real life for you - things go from good to bad to worse and back again in the blink of an eye, and the life of Freddie Mercury was no different.
Jim's story clips along at a good pace - it's a fast but solid read. I highly recommend it to anyone who loves Freddie dearly enough to handle delving in behind the curtain of his multifaceted and largely misunderstood persona. Aug 20, Everett Darling rated it it was amazing Shelves: RIP Freddie and Jim. I hope you are together and warm in eachother's arms in heaven.
Aug 02, A. Recently released on Kindle this is a touching story of the time the author spent with Freddy Mercury. It's interesting that some people still try to deny that Freddie was gay, yet he often referred to Jim Hutton as "his husband". The seven years they spent together up to Freddie's death are recounted in simple prose. He told it as he saw it. There is some recounting of his brush with stardom through Freddie, but these are more seen as reflections of Freddie's greatness than as something Jim took Recently released on Kindle this is a touching story of the time the author spent with Freddy Mercury.
There is some recounting of his brush with stardom through Freddie, but these are more seen as reflections of Freddie's greatness than as something Jim took much interest in. It becomes obvious this "ordinariness" and the fact Jim wasn't part of the scene that created a security and haven for Freddie where he could be himself. As far as he was concerned, his sexuality was of no concern to the general public. On stage he came across as a super showman full of confidence, but in reality he craved his privacy where he could be in control.
The chapters depicting how Jim and the others who had been with Freddie on a day to day basis were treated after Freddie's death were sad. Those who were left in control of the estate were very quick to separate these men from the home they had shared and helped build. The singer's "legacy" was deemed more important than his private life. This wasn't the other members of Queen, by the way, more the woman he had used as his "beard" and a manager. Even today, if you Google "Was Freddie Mercury gay?
Back then, being gay may have affected sales of records and as far as Freddie was concerned, it wasn't anyone's business. Some people are critical of his silence, feeling he could have done a lot for the gay community and the fight against AIDS. If you watch the documentary "Freddie Mercury: It's good, therefore, to read the real story.
His songs and talent live on regardless. View all 6 comments. I loved this book. I'm a huge Freddie fan, and I really wanted to read this book, yet I was afraid, because we all know what tell-all books are like I wasn't sure if I was ready for that. But this book was just so nice - it shone through that Jim Hutton and Freddie loved each other so much, and it was nice to read about Freddie as a person.
Oh, and I loved how the famous concert in my country Hungary was mentioned in the book: View 1 comment. Aug 28, Nancy rated it it was ok Shelves: I'm totally ambivalent about this book. On the one hand, Jim Hutton seems like he was a well-meaning, and perhaps not-too-bright individual who truly loved Freddie.
On the other hand, I really think it's crass as hell that he's revealing the most private moments of their relationship and Freddie's death. I really don't want to know these things.
The ghost writer didn't do a great job, either. He jumps from topic to topic without transitions. Anything to sell, I guess! It's interesting to see the I'm totally ambivalent about this book. It's interesting to see the way that pretty much all of the people around Freddie sold their stories, and that they contradict themselves.
Ugh, fame. What a nightmare. Apr 13, Alice Martin rated it it was amazing. After watching the Live Aid concert of where Mercury blows the doors off of Wembly stadium with his charismatic performance with Queen onstage,there is a kind of magical quality to Freddie that makes you want to watch and read more about his life and his world.
Mercury has been gone now for 23 years, yet his legacy as a performer still is unparallelled in rock history as being able to capture an audience in the palm of his hand as he did in this concert. In this book Jim Hutton, Mercury's lo After watching the Live Aid concert of where Mercury blows the doors off of Wembly stadium with his charismatic performance with Queen onstage,there is a kind of magical quality to Freddie that makes you want to watch and read more about his life and his world.
In this book Jim Hutton, Mercury's lover for the last 7 year of his life chronicles his life with the man, the legend and the tragic demise of a superstar with intensity and candor. Living his life on the edge, Mercury gave no thought to what tomorrow might bring and spent too many years of excess invested in inappropriate lifestyle choices that caught up with him and placed him at deaths door way too young. A story of tragedy, and of love well worth reading for this larger than life man.
Jan 23, Shirin rated it liked it. Really touching memoir of Jim Hutton's relationship with Freddie Mercury. The writing style is very simplistic and straightforward, but you really get a sense of the deep, loving relationship they led and Jim's pain after Freddie's death.
It also shows you different, complex sides to Freddie we don't always hear about and it's clear how fond Jim was of him. I really enjoyed it and if you're a fan of Freddie who wants to know more about his relationship to Jim from Jim's POV, this is your book. I am disappointed, but most of all, I am so motherfucking FURIOUS it's a miracle I don't have a stormy cloud raining above my head and spitting shit like a fan to those around me. This motherfucking book.
I decided to pick this book for two main reasons: My second reason, I am My second reason, the one that strengthened my eagerness to read this, was the fact that I had encountered many reviews of the mixed sort.
There was literally no middle ground among the readers: I was so ready to break my own pattern and willing to fall in a third category But then this whole book happened.
Anyone with a basic, minimum, microscopic knowledge of Queen and Freddie specifically surely knows that Fred was a very private man. The guy made music and he felt that his art was the only thing the public was entitled to get from him and he wasn't wrong.
He also had a very close-knit "family" of people he trusted the most, and even they didn't get to know all there was about him. Thus far, nothing out of the ordinary. Jim Hutton shared with Freddie. In this book you will find Jim talking about: The icing of the cake, however, was the detailed description of the scene from the moment Freddie actually dies. Jim Hutton didn't even allow Freddie to keep his dignity in death, since he saw fit to share with the world the visual details of his allegedly beloved partner's death.
If this morb-fest didn't deter you yet from reading the book, I honestly don't know what to tell you. Okay, yes: I do know what to tell you, because even if we leave aside the fact that this book spreads inaccuracies okay, lies: This book honestly paints a picture of Freddie's personality that goes against what everybody else who really knew him could tell you. I'm going to name names now, cause it's only fair to bring justice to those who do honor Freddie: They knew and loved Freddie and, as people making such claims, they would have never come up with the idea of dragging him through the mud like Jim Hutton does in this book.
This book isn't honoring Freddie's memory. This book isn't sharing a slice of Freddie that belonged to Jim with the people: Honestly, I don't even know anymore. All I know is that I want back the four days of my life I wasted while reading this self-serving piece of crap. So, here we are. I thought that writing this review would be as cathartic as playing the drums is for Roger.
As it turns out, it's really not the same. But I'm done. I don't even want to think about this damn piece of shit ever fucking again. The book isn't worth it, and Freddie doesn't deserve me wasting my energy getting angry over something that obviously isn't who he really was. View 2 comments. Dec 30, elle buss rated it really liked it Shelves: The last page broke me into tears. I loved the book so much.
I loved to read the behind the scenes of his public life, his relationships with his friends, boyfriends and the band. I feel like this book gave me a whole different opinion about him. It made him more human. I loved Jim, he seamed to be an honest person and you could see he really loved Freddie. I think I am way more in love The last page broke me into tears. I think I am way more in love with Freddie and Queen after reading this book.
I will forever be thankful for the movie. Sep 23, Yvonne Smith rated it liked it. While not a great book in terms of the writing, it is a touching portrait of living in the 80's as a gay couple. It does a disservice to Freddie for Jim's camp and Mary's camp to continue bickering about who was "right" and the "love of Freddie's life".
Obviously both were loved by and loved this amazing man. I loved Freddie Mercury. That voice. Those incredible lyrics. The unusual musical styles.
And of course his super flamboyant personality. Written by Jim Hutton, Freddie's lover from the mid 80s until Freddie's death from AIDS in , this memoir is very simply written, but chronicles the love story between Freddie and Jim, whom Freddie referred to as "my husband". The book highlights the disparate aspects of Freddie's personality - his flamboyant stage persona, love of parties, excesses, extravagance, generosity and need to surround himself with a coterie of friends and admirers vs the nights cuddled at home on the sofa watching TV with Jim, his love of his cats, gardening, and the smaller, simpler pleasures in life.
For all that he obviously loved Jim, at times he doesn't treat him well at all. There's also a lot of falling out and in-fighting between Freddie's friends. Overall, I enjoyed the book.
I'm not a particular fan of biographies or memoirs connected with the rich and famous too much extravagance leaves a bad taste in my mouth , but in this case it was interesting to read the quieter backstory to Freddie and to learn about his final loving long-term partner.
Jim also died of AIDS in View all 3 comments. Mar 06, Ali Watts rated it it was amazing. Bittersweet to read,but loved it Love Freddie Mercury,his music,his showmanship or performances.
He loved what he did. And he loved Jim.
Mary, what a disappointment and betrayal you were to Freddie after he passed. You did nothing the way he would have wanted it. At least he now sees you for what you really were If Freddie Mercury was alive, what would he say about it? It was way too personal and private. I think Jim Hutton was jealous to Mary Austen and bitterness for not having what Freddie had with Mary so Jim was kind of show off like he was Freddie's the only true love.
Jim must not write this book. Freddie hated anyone know his private life publicly. Jan 02, Kate Williams rated it did not like it. I had to give up on this book in the end.